Our Club
DBSV Red Socks is the one and only Maastricht Student Football Club. We are geared towards being a professional and serious club. However, as we are a student association we also plan a lot of fun activities outside of football training. We train and play home matches at our  brand new sports complex, which we share with RKHSV (a different soccer club). Nonetheless we are a fully independent club with approximately 200 members.
Originally DBSV was founded on September 1, 1955 as Don Bosco Sport Vereniging as a "normal" (non-student association) club. At the end of 1998, the student football association Red Socks was incorporated, after which the explanation of the letters DBSV was changed to Don Bosco Studenten Voetbal and the team DBS – Red Socks was born.
Currently, our club consist of around 200 members split into:
– 6 Outdoor men's teams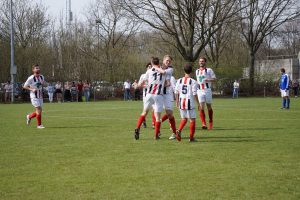 – 2 Outdoor ladies teams     
– 1 indoor team                     
All outdoor teams practice twice a week, on Tuesdays and Thursdays: 8:30 PM to 10:00 PM at our sports complex! If you're interested in joining follow us on instagram @dbsvredsocks to see when the next open practices are. DBSV Red Socks' teams play in the regular Dutch league. We therefore play against teams in the region, instead of against other student teams. We play matches on Sunday and usually have a "Home Sunday" every two weeks, meaning that all teams are playing at our complex.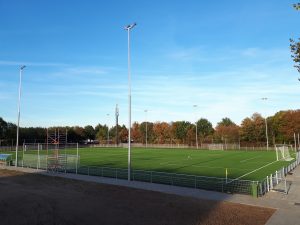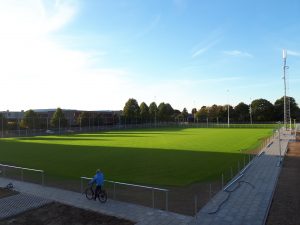 Since the beginning of the 2007/2008 season, we started our indoor teams. We currently have 1 team competing.  Our indoor teams also play in the regular Dutch competition, mostly on Mondays, Fridays or/and Saturdays. The indoor teams practice once a week: on Tuesday evenings, and on Fridays if they do not have a Match. For specific questions, please email our Match Secretary at wedstrijdsecretaris@dbsvredsocks.nl.
As a student football team, we also organise fun activities and parties for our members. After every practice we meet in the brand new cantina to have some drinks and good times. We also organize fun little events here and there. We have our own club magazine called the "Black Redder", which is organised by the BR committee (for any spicy news, send an email to pr@dbsvredsocks.nl). We also organise tournaments such as the New Year's Tournament or the famous international B.A.R.T.-tournament, which takes place at the end of the season. Many members view this tournament as the highlight of the year!
(Stay tuned on our website and instagram for more info regarding Lustrum events)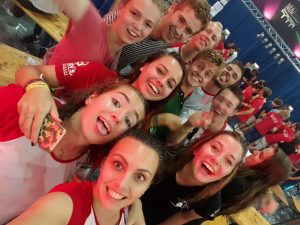 Do you want to combine your studies with playing sports? Are you up for a great deal of fun?
Come and join one of our practices or matches! We hope to welcome you soon!
For more information and views from coaches, team leaders and players, check out this DBSV Info Booklet !