Open Practices
Open practices are free for everyone to join who is considering becoming a member. It gives you a chance to meet our members and form an impression of what it is like to be a part of DBSV. We have two open practice phases, one at the beginning of each semester (September and January/February). Keep an eye out for our upcoming September open practices! You can check our Instagram page @dbsvredsocks for info as well. Message us if you have any questions!
August/September open practices for the 2023/2024 season are now open for sign-ups! Follow this link to fill in the sign-up forms: https://docs.google.com/forms/d/e/1FAIpQLSfItY2hBRNm4MabYSiGydF_Wylr9m_Gjt6tUkwl8DI2rIM62Q/viewform?usp=sharing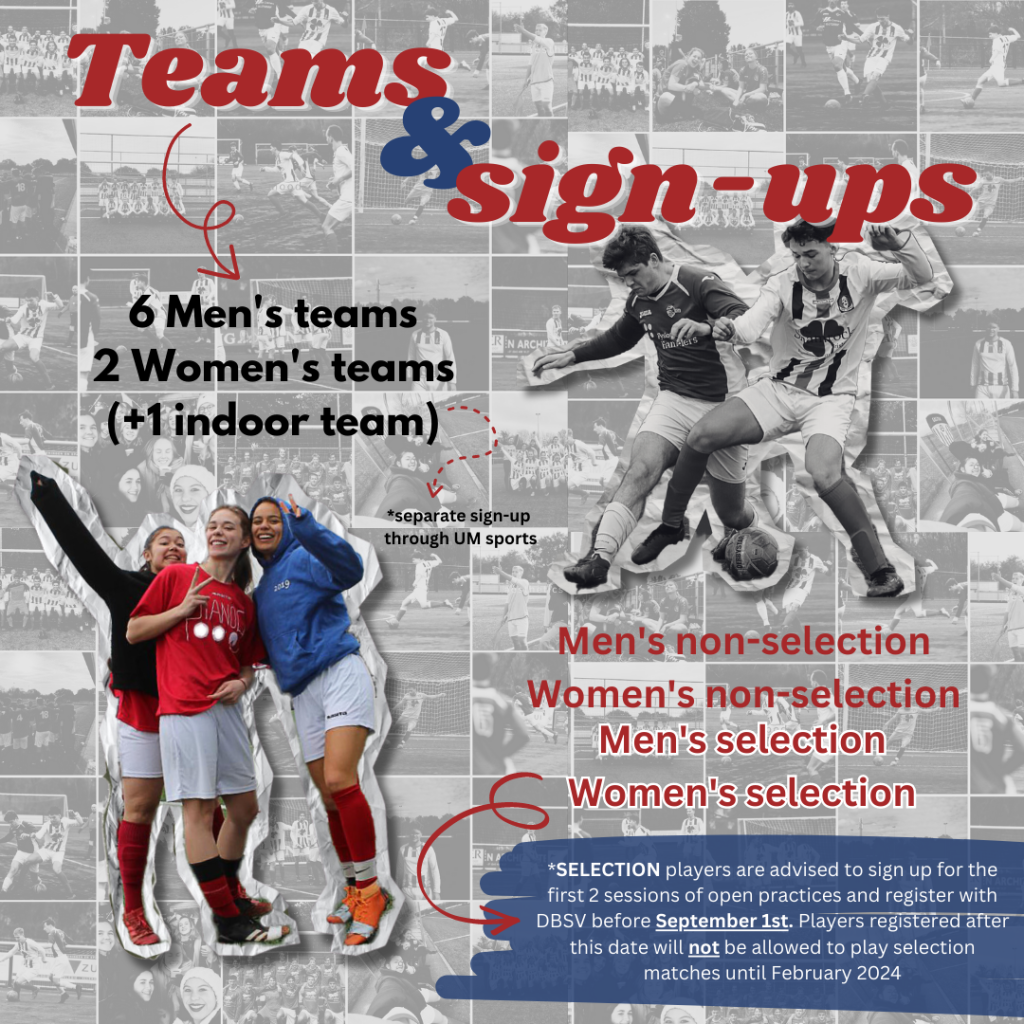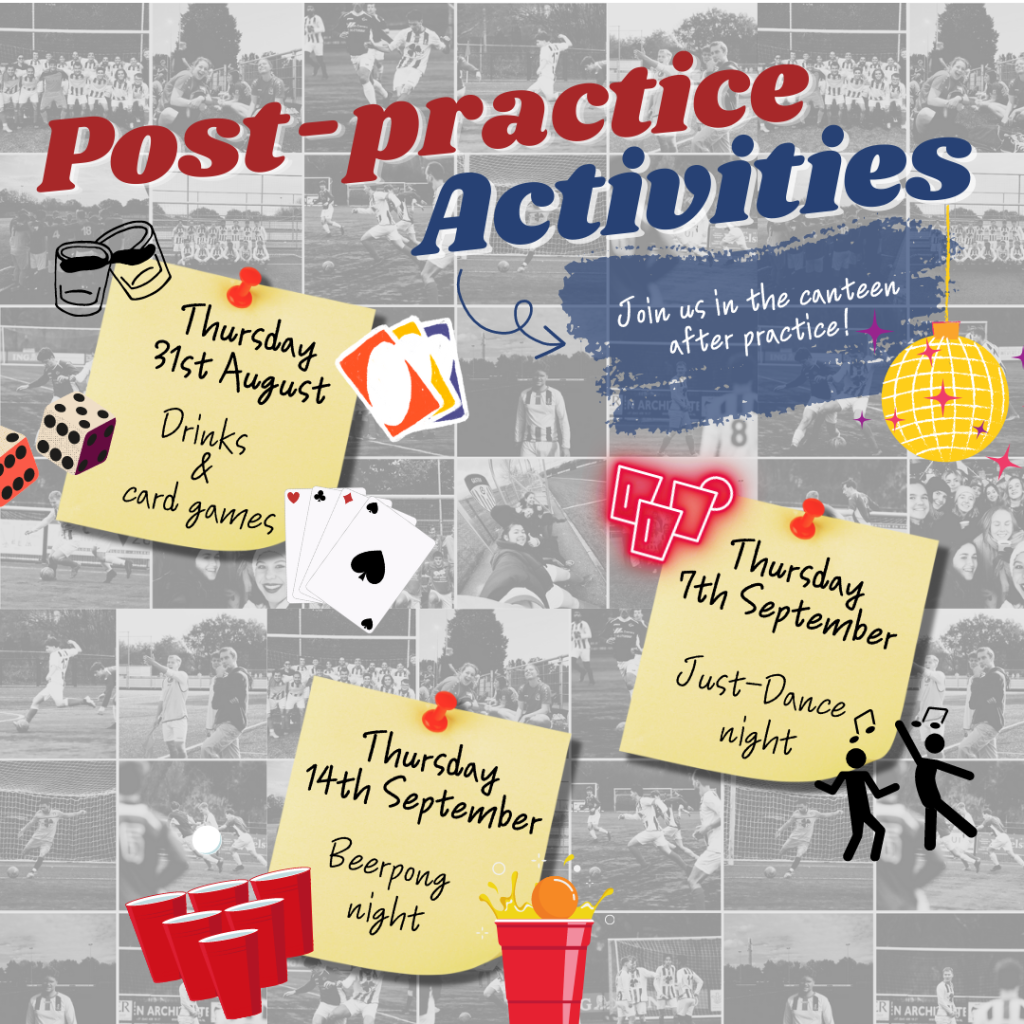 Join us for our open practices with any team of your choice and join us in the canteen on selected dates for some fun activities!

IMPORTANT:
Selection players who want to join DBSV men's team 1 and be eligible to play matches during the first half of the season must register with UM sports and DBSV before September 1st. Therefore, we advise that you sign-up for the open practices held before September. For women's selection team 1, this deadline is September 15th

If you are already registered with KNVB this does not apply to you!, this only applies for international transfers.
Why is this?
Selection players in Men's team 1 and Ladies team 1 will be playing in Category A. To make sure you can play official matches as a DBSV selection player, we must know that you want to join and have registered with both UM sports and DBSV BEFORE September 1st (or September 15th for ladies). This is so that our board members can assure that your transfer request with the KNVB (The Royal Dutch Football Association) is completed in time.
This is a rule decided by KNVB therefore any player that does not complete a transfer and registration will not be allowed to play official matches for the selection teams of DBSV.
If you miss this registration deadline, you can still play for DBSV, however, will only be able to play matches for teams registered in Category B (teams 2-6 and ladies 2) until February 2024. After this, you can submit a transfer request to play for selection teams if you wish.