The Board
The previous board has really enjoyed their year as Board and would now like to welcome
the new Board of 2018/2019:        
President – Nashab Parvez
voorzitter@dbsvredsocks.nl (+31640647999)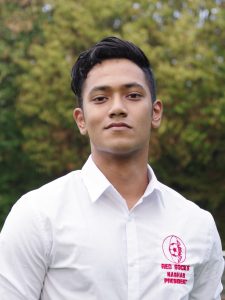 Hello! I, Nashab Parvez, am going to serve as the president of DBSV for the season 2018/19. Alongside DBSV, I have been studying in UCM for the past year. As the new president, I am looking forward to making this year an incredible experience for all the members, partners and staff. Furthermore, I will try to represent the interests of the club to the best of my ability. I already have an equivocal plan of what goals should be set by us, the current board, and how we should implement them. These include a larger social media presence to attract more players, higher participation of members in D.B.S.V activities, different approaches to fund-acquiring methods and so on.
Secretary – Lotte Wijers
secretaris@dbsvredsocks.nl (+31611150017)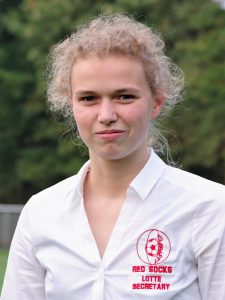 Hey I'm Lotte and I will be the secretary for the coming board year. Before I came to Maastricht, I lived in the US for four years, I'm 19 years old and Dutch. This will be my second year at DBSV and I'll be in my first year of Medicine. I hope to make this year loads of fun. If you have any questions about the club or memberships, don't hesitate to contact me!
Treasurer – Charlotte Dalenbrook
penningmeester@dbsvredsocks.nl (+352621 773438)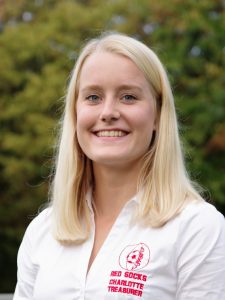 My name is Charlotte, I'm 19 years old and have both the Luxembourgish and German nationalities. I'll be in my second year of Data Science and Knowledge Engineering for the coming board year, and it will also be my second year at DBSV. I'm excited about the opportunity of being DBSVs treasurer this year, and I think I speak for all of us when I say we want to make this year the best we can!
PR/sponsoring commissioner – Katharina Yacoub
pr@dbsvredsocks.nl / sponsoring@dbsvredsocks.nl (+4915731355279)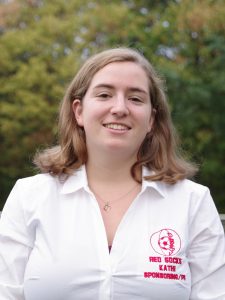 Hi, my name is Kathi and I will be responsible for PR and sponsoring in the coming year. I am 21 years old and come from Germany. This will not only be my third year studying European Public Health, but also my third year at DBSV. I am looking forward to representing DBSV also off the pitch, through social media presence, the Black Redder and acquiring new sponsors. I am very excited and motivated for the coming year, and know that it will be another great one at DBSV!
Match Secretary – Pepijn Kruidenier
wedstrijdsecretaris@dbsvredsocks.nl (+31640848800)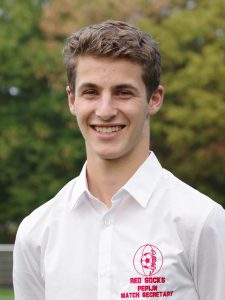 Hi, my name is Pepijn, and I will be the Match Secretary for this year. I am a second-year student at MSP (Maastricht Science Programme) and I have a Dutch nationality but have always lived abroad. This is also my second year here at DBSV where I currently play in the second team. I will be responsible for making sure that all match days and practices go well, so that all teams can have a good season. If you have any questions, please don't hesitate to ask!
Activities commissioner – Jet Schönberger
activiteiten@dbsvredsocks.nl (+31642734499)

Hey, my name is Georgette and I am going to be activities commissioner next year. I am 19 years old and I am going to be a second year student of University College Maastricht. I am Dutch but come from Luxembourg. As activities commissioner I am responsible for all the legendary activities you will be attending. You know what they say: once a DBSV'er always a DBSV'er.
If you have any questions feel free to contact us via email, phone or FB!
Special thank you to caTam.Photography for our board photographs!