Mid-Year Open Practices
Open practices are free for everyone to join who is considering becoming a member. It gives you a chance to meet our members and form an impression of what it is like to be a part of DBSV. We have two open practice phases, one at the beginning of each semester (September and January/February).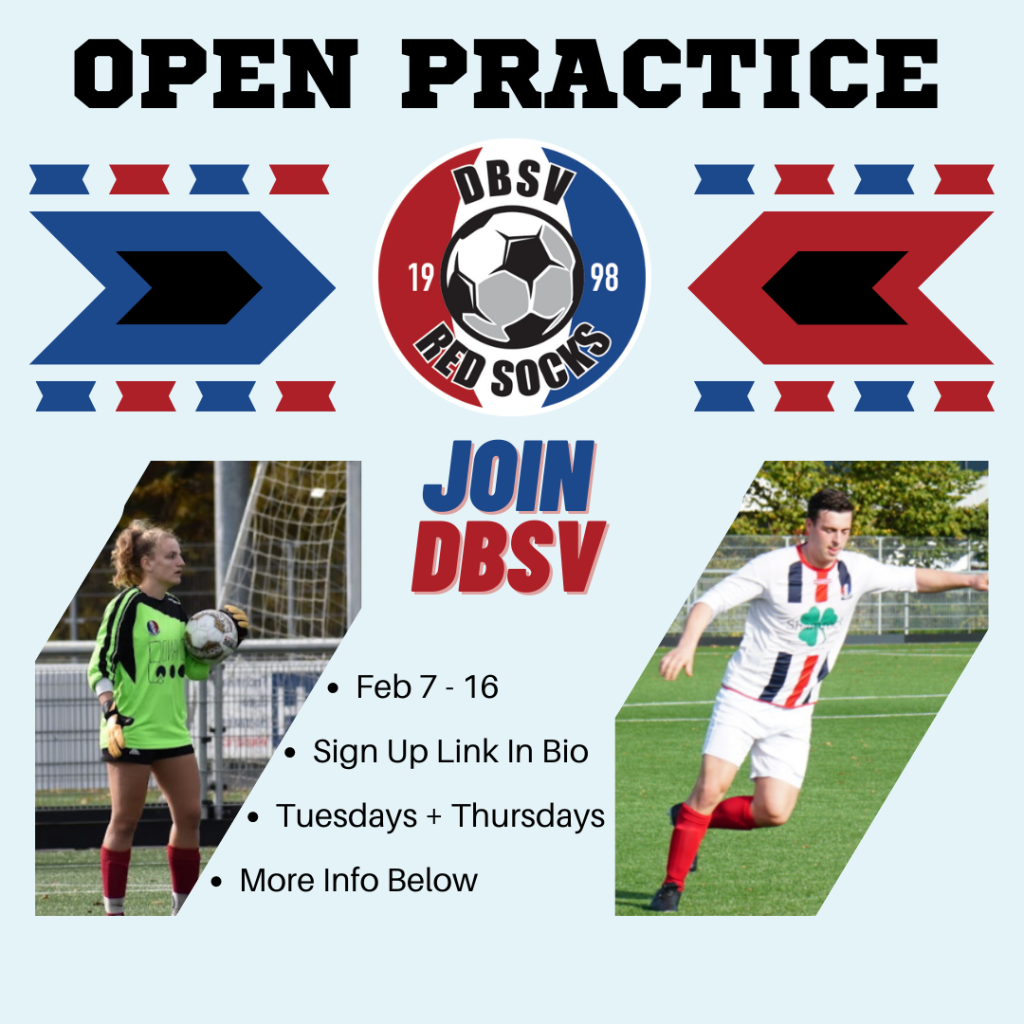 This is your chance to join DBSV! Click the sign up link in bio to have a chance to show coaches what you got. Do not sign up on our website, please only sign up on the google form. More info in the sign up form: https://docs.google.com/forms/d/e/1FAIpQLSdVqMn11z3_k1oZJxqJ0WH8saLIM9Y3QdvS8XJukLzOzdj6ig/viewform 🙌
So get ready for some football, bring your shower stuff so you can also test the canteen after and find out if DBSV is the club for you!
If you are unable to make one of the specified dates and think you got what it takes to play for selection, please contact DBSV head coach Huub Waterval at +31 614285182 or contact us on Instagram @dbsvredsocks